The creation of a list of intangible cultural elements to preserve (ICH, UNESCO) should be understood as a kind of reaction to the vast World Heritage List (WHC, UNESCO), highly politicized "wonders of the world" directory. For many reasons, related to the preservation of ancient monuments, the Western-centric definition of the terms "cultural" or "heritage" or because we find many European countries actively involved in United Nations programs, Europe is over-represented in the World Heritage list.
Comparing the "World heritage" and the "Intangible cultural heritage" distribution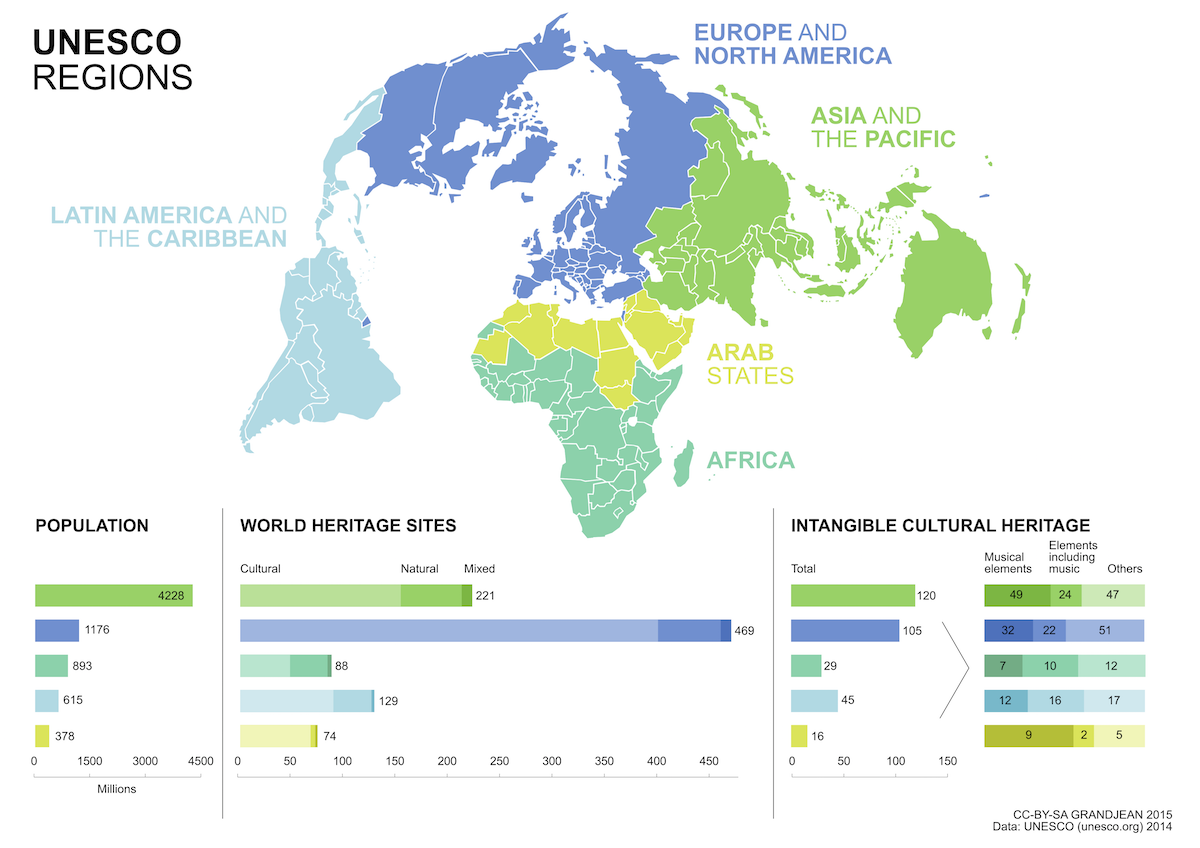 WORLD HERITAGE SITES – Europe and North America host 48% of the listed items, while these territories account for only 16% of the world population, a rate of 40 items listed for 100M inhabitants. By comparison, the rate is 5/100M in Asia, 10/100M in Africa, 20/100M in the Arab States and 21/100M in Latin America.
INTANGIBLE CULTURAL HERITAGE – Implicitly, the intangible cultural heritage directory aims to restore a form of balance, including a new element to list. As a result of a political choice to favor the marginalized elements, the number of intangible heritage elements in North America and Europe are less numerous (but still 33% of the new list). Asia, meanwhile, is better highlighted.
Mapping the intangible cultural heritage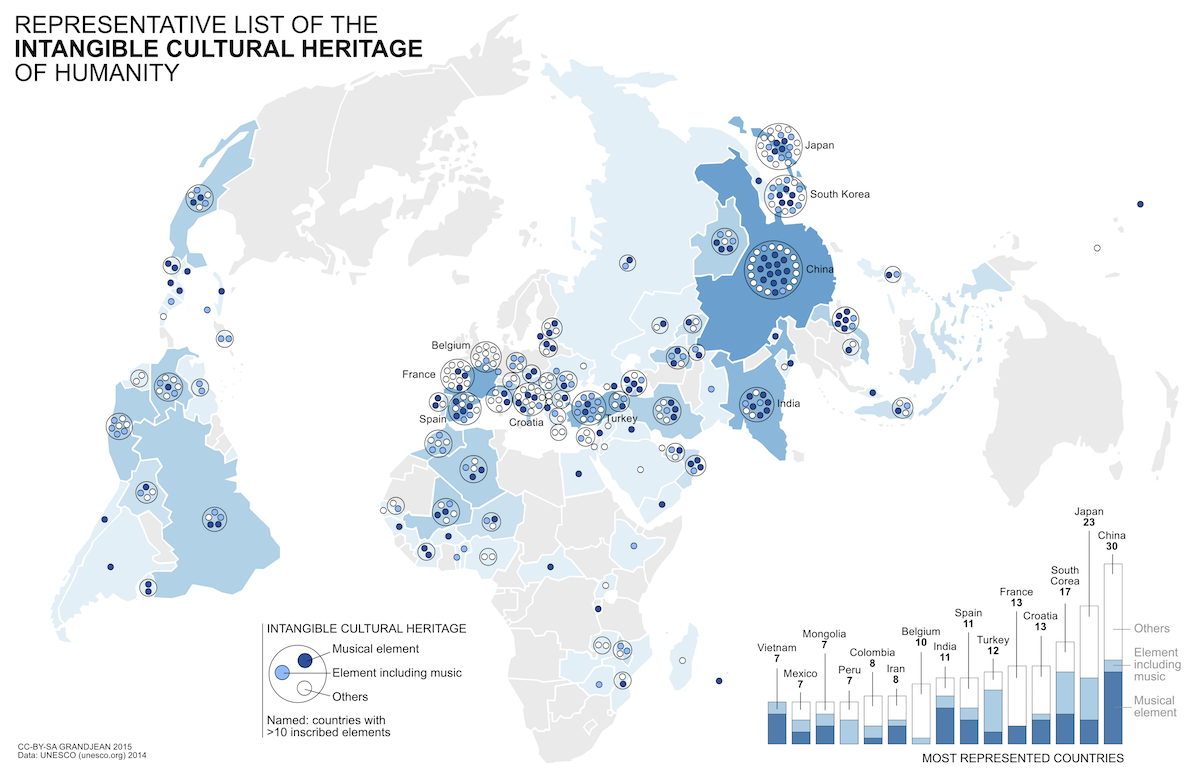 Music occupies a prominent place in the ICH list: of the 313 items recorded until 2014, there are 109 musical elements to which are added 74 elements including music.
Source: UNESCO.ORG (data until 2014)
---
Update (2019)
This map has been updated with data until 2018 for the needs of a French musicology journal issue about intangible heritage. Find the introduction here (english version) and the new map below. Things have changed a lot in recent years, especially in Eastern Europe and Western Asia.